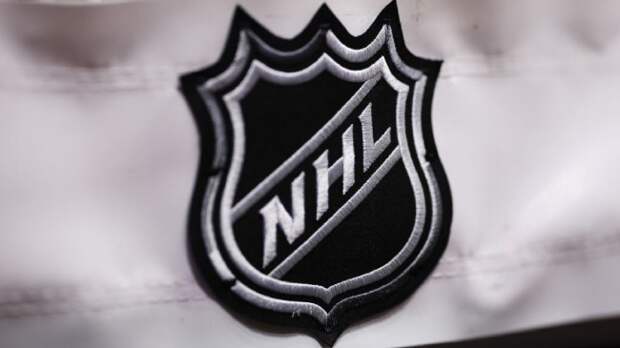 Brian Spencer never came close to becoming a household name during his time in the NHL, but the man who spent 10 seasons in the league will always be a part of hockey history thanks to the strange and tragic tale involving his father sparking a hostage situation at a television station in an attempt to get the chance to see his son play.
Spencer grew up in a remote town in British Columbia, and like so many people from Canada, he grew up playing hockey and dreaming of eventually making it to the NHL. His father Roy did what he could to help his son achieve that goal, and their hard work paid off when Brian was selected by the Toronto Maple Leafs in the fifth round of the 1969 NHL Draft.
Roy Spencer was an archetypical Sports Dad, and if you've ever crossed paths with people who've earned that label, you know those qualities they tend to embody.
The elder Spencer was the kind of guy who was willing to do everything in his power to set Brian up for success and took an immense amount of pride in knowing all the time, effort, and money he invested in his development paid off.
He also understandably wanted to watch Brian play as often as possible—especially when he was slated to be interviewed on Hockey Night in Canada, which is one of the most hallowed and widely watched television programs in a country that's obsessed with the sport.
However, if you're familiar with Sports Dads, you also know they have a tendency to go a bit too far—and that's exactly what Roy did when he arrived at a CBC station with a gun one night in 1970.
The insane hostage situation that led to the death of the father of NHL player Brian Spencer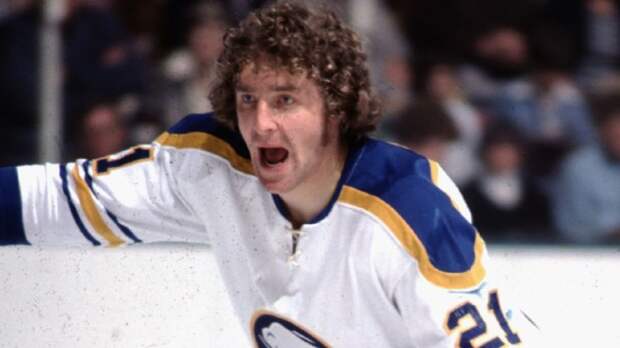 During his time in the NHL, Brian Spencer cemented himself as one of the tougher players in the league, and the man who earned the nickname "Spinner" dude to his aggressive skating style used it to his advantage while spending time with the Maple Leafs, Islanders, Penguins, and Sabres.
Spencer had spent a few years grinding in the WCHL before he got the chance to make his NHL debut with Toronto toward the end of the 1969-70 campaign.
While he started the next season with the team's minor league affiliate, he was sent up in the middle of December and was slated to play in the first nationally televised game of his career when the Maple Leafs hosted the Blackhawks on December 12, 1970.
That was great news for Roy, who resided more than 2,500 miles away from Toronto in the small town (a former fur trading post) where Brian was raised.
Prior to the contest, Brian was also informed he was going to be interviewed in between periods, and after hearing the news, Roy went out and bought a new television antenna to ensure he'd be able to pick up the signal for the Hockey Night in Canada watch party he invited family and friends to attend.
Unfortunately, things didn't go as planned.
That night, the Vancouver Canucks were facing off against the California Golden Seals, and CKPG (the closest CBC affiliate) opted to broadcast that game to cater to an audience that was probably a bit more interested in watching the NHL franchise that had just kicked off its inaugural season after setting up shop in the biggest city in British Columbia.
That development did not sit well with Roy, a noted boozehound who was drunk when he hopped behind the wheel of his car and drove around 100 miles south to Prince George before heading into the CKPG news station with a shotgun in tow.
Spencer stormed into the newsroom and took a number of employees hostage before informing them of his demands: he wanted to watch the game his son was playing in. Unfortunately, the station wasn't able to control the feeds it was receiving, and after being informed there was no way to access the broadcast, he ordered the station director to cut the feed of the Canucks game before leaving the building.
By that point, members of the Royal Canadian Mounted Police had already been dispatched to respond to the hostage situation and had managed to surround the building. Spencer was ordered to drop his weapon but opted to fire and managed to strike an officer in the foot, which led to the Mounties responding with a hail of gunfire that left Roy dead (it's believed he was killed as Brian was conducting the interview he never got the chance to see).
The surviving Spencer was not only able to play the following night but recorded a couple of assists. Unfortunately, his story has a similarly tragic ending.
After playing his final NHL game in 1978, Brian moved down to Florida and got a job as a mechanic. In 1987, he faced the death penalty after being tried for the murder of a bartender, and while he was ultimately acquitted, he was shot and killed in a robbery following a drug deal in 1988.
The post An NHL Player's Dad Took A TV Station Hostage Because He Couldn't Watch His Son Play appeared first on BroBible.