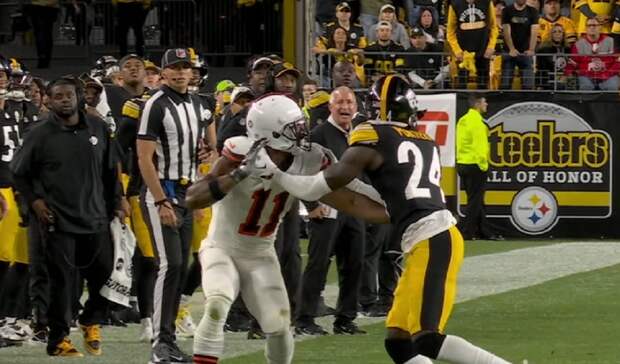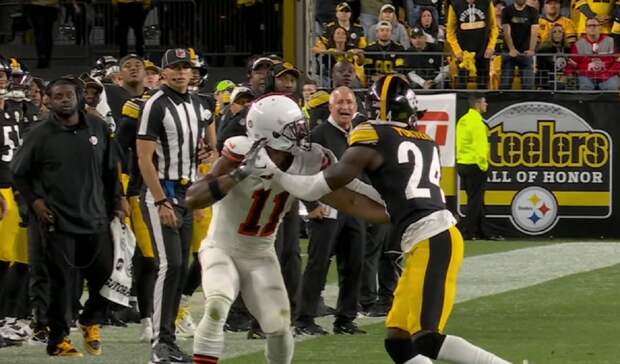 Browns fans are not happy with the refs at the end of their game against the Steelers.
On Monday night, the Browns found themselves trying to make a comeback drive while down 4 points with about a minute to left to go in the game.
On fourth down, Steelers rookie Joey Porter Jr. was able to break up a pass play that ended the game.
On closer inspection, it appeared that Porter grabbed the wide receiver's jersey while the ball was in the air.
Clean defensive play…..

What even is Pass Interference #Cleveland #Browns #DawgPound #Pittsburgh #Steelers #HereWeGo #NFL

— Talon Jenkins (@Talon_Jenkins94)
Of course, Browns fans ripped into the refs on social media over the no pass interference call at the end of the game.
Last play was clearly pass interference. If you say no you're delusional. Both hand pulling on the jersey. Textbook.

— The Diary of a Madman (@CBrowns4Life)
The post 'That's Clearly Pass Interference' Angry Browns Fans Rip Refs Over No Call At End Of Game Vs Steelers appeared first on BroBible.